Please find a letter giving some useful support and websites to keep you child safe online: Online Safety Feb 21
Mrs Yu has put together some strategies that may be helpful in these difficult times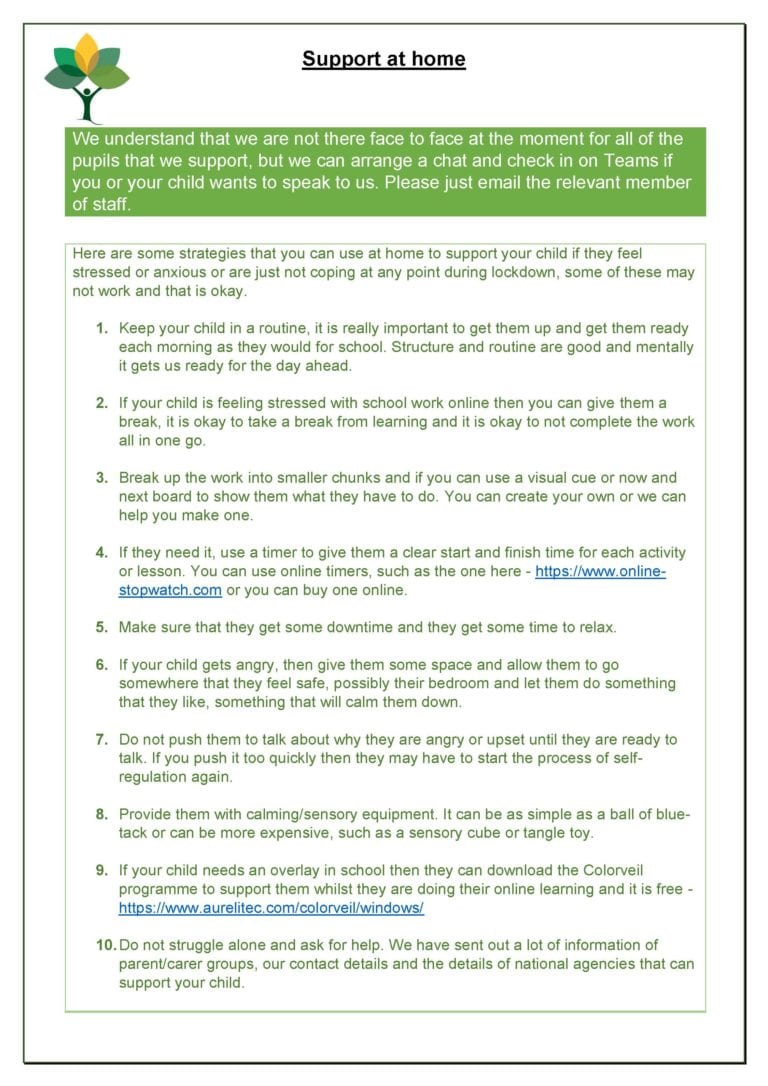 Whole family assistance and advice:
Some interesting help and advice on angry teens and family conflict can be found by clicking here 
Issues with Autism:   Please click here for a newsletter received from our ASD team at the Local Authority 
Please find below the link to newsletters with useful advice form the Social, Emotional and Mental Health team at Solihull Local Authority:
If you are worried and want to raise a concern: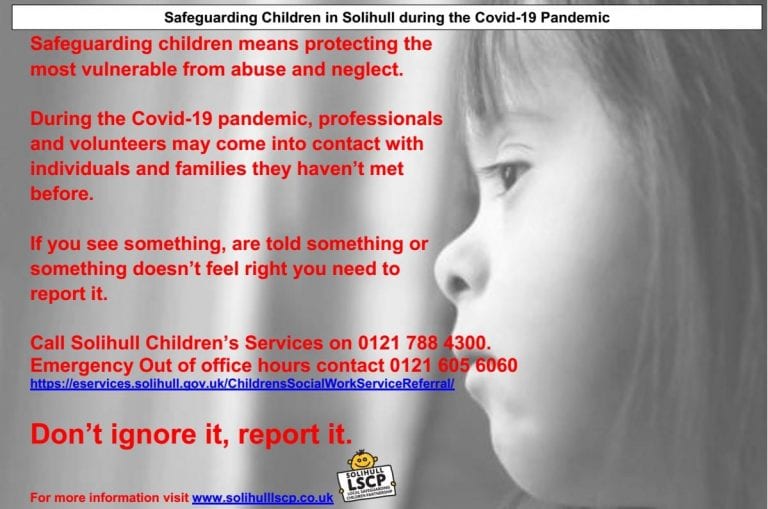 Solar provides emotional wellbeing and mental health services for children and young people in Solihull. Solar is using Twitter extensively to tell children, young people and their parents and carers about its services.
Please select this link to see Solar's latest tweet.
The tweet is a good reminder that Solar is still there to support children and young people in Solihull, currently through phone and video calls. And also that the service can be accessed without visiting a GP or getting a referral.
Please select this link to visit the Solar website.
Please find below some useful links we have received from Solihull MBC:
Solihull Council's community educational psychology service family support line will open on Monday 20 April 2020. CEPS has produced a leaflet aimed at parents and carers.
Please select this link to download the leaflet for parents and carers.
We have also produced a SEND newsletter, explaining more about the service.
Please select this link to download the SEND newsletter.
Keeping your child safe online is very important to us all – please click here a fact sheet from Think U Know
Please click here for tips from Malachi – We're in this together!
Briefing from NHS Birmingham and Solihull Clinical Commissioning Group
Mental health support offer launched for Birmingham and Solihull children, young people, adults and key workers
Dear colleagues
As you will be aware, the COVID-19 (Coronavirus) pandemic will be having a range of impacts on local people's mental health and wellbeing.
We are responding to this by setting out a support offer for our local population.
There is dedicated support available for:
0-18 year olds in Birmingham
0-19 year olds in Solihull
18+ years old in Birmingham and Solihull
Key workers in Birmingham and Solihull
Support for each of the groups will be available first and foremost through a dedicated telephone line. Full information about how to access the support, including opening hours etc., is available here: www.birminghamandsolihullccg.nhs.uk/your-health/mental-health-support-offer
If you have any questions about this, please contact NHS Birmingham and Solihull CCG at: nhsbsolccg.jointcommissioningteam@nhs.net
Below are two links from the Department for Education giving advice for parents and carers on looking after the mental health and wellbeing of children or young people during the coronavirus (COVID-19) outbreak.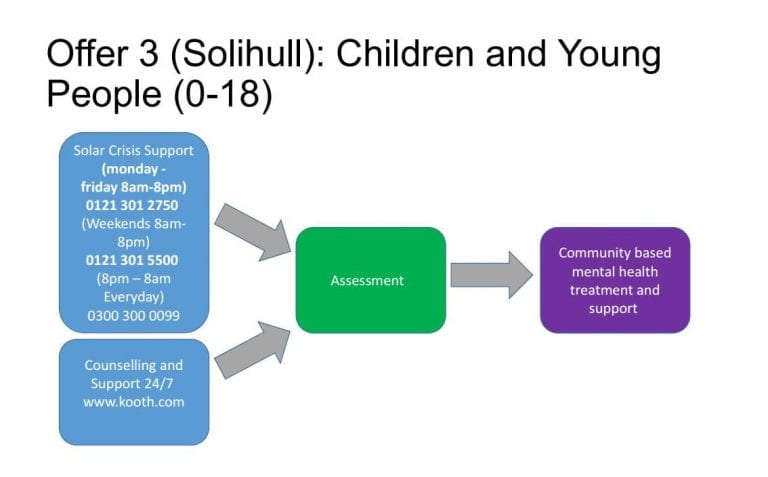 We would like to remind you of the availability of our online service to support the wellbeing and resilience of your students.
Kooth is a web based confidential support service available to young people. Kooth provides a safe and secure means of accessing mental health and wellbeing support designed specifically for young people.  
Kooth offers young people the opportunity to have a text-based conversation with a qualified counsellor. Counsellors are available from 12noon to 10pm on weekdays and 6pm to 10 pm at weekends, every day of the year on a drop-in basis. Young people can access regular booked online counselling sessions as needed. Outside counselling hours' young people can message our team and get support by the next day.
When students register with Kooth they will have support available to them now and in the future. Support can be gained not only through counselling but articles, forums and discussion boards.  All content is age appropriate, clinically approved and fully moderated.
To find out more visit www.Kooth.com  where young people can register and others can find out more about the service. 
You can also view a short video about the service at: https://vimeo.com/318731977/a9f32c87de.