Welcome to our new Literacy and Reading page! 
As you will have seen in 'The Word,' we have been so impressed by the students' efforts, supported by you, as parents/carers,  at the start of this term and this new period of lockdown.  Unfortunately, however, national evidence from the previous lockdown showed the effect lockdown has had  students' literacy and reading.  
Please see at the end of this page our 7 top tips!
Check out our Prize Winner:
We are so proud of students.   One of our students (who wishes to remain anonymous) entered a national writing competition and won first prize.  
Not only did they win a prize but the school received a book token for £50.   Mrs Klejdysz is busy planning what books to buy!  
We thought you would like to share it too.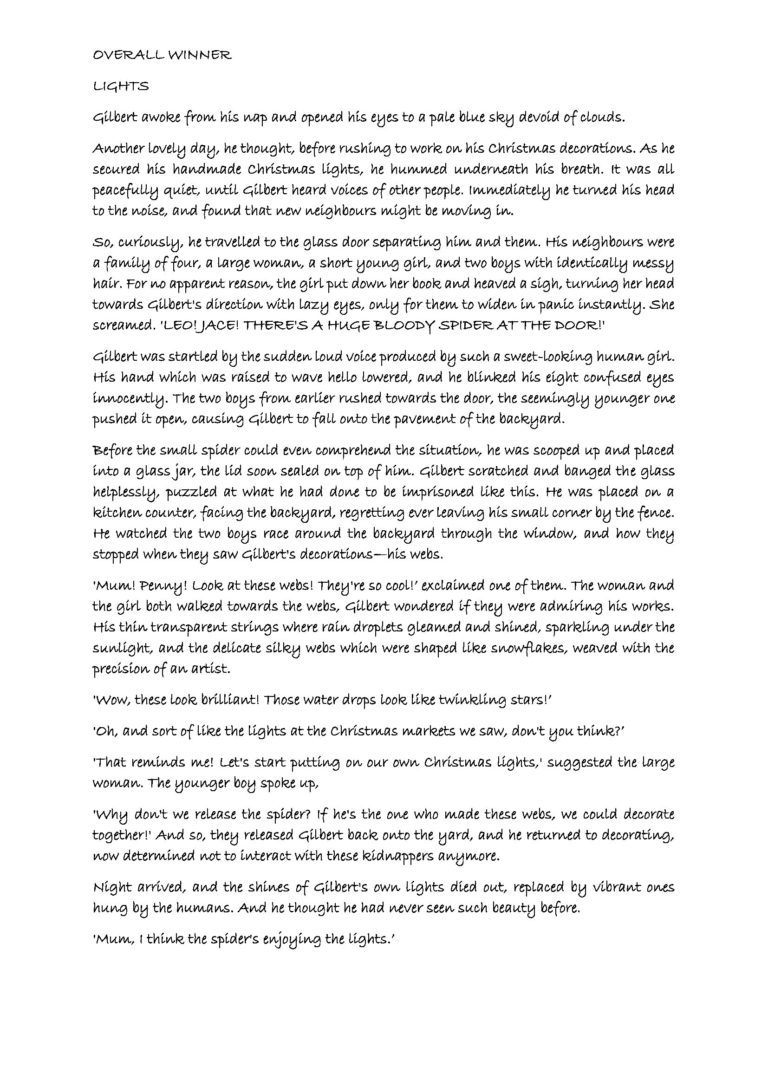 Supporting Reading at Home
To support you and your child, I wanted to let you know about the  '7 Top Tips to Support Reading at Home' resource from thee EEF (Education Endowment Foundation) shared at the foot of the page. 
This is designed specifically to be shared with families to support you in developing your child's reading skills as regular reading routines can offer lots of opportunities for learning during school closures.  
We also wanted to remind you of the great resources out there, such as the Literacy Trust and their parent-facing platform, Words for Life for children aged up to and including 12 years.  This site gives developmental milestones, tips, fun resources and advice to help parents support their children's literacy development.  For children aged 13 and over, why not have a look at Zone In.  Here you'll find the best tips to boost young adults' reading, writing, speaking and listening skills.
We're not the only people keen to help keep reading and literacy at the forefront. Even Her Royal Highness The Duchess of Cornwall's has launched a new reading platform, The Duchess of Cornwall's Reading Room although this is more suitable for adults).  One of the really exciting new things to appear is the 'Virtual School Library' from Oak National Academy in association with the Literacy Trust.  Head over there now to find out more.  As they say:
"Having access to a school library is really important for children. School libraries nurture a love of reading that can enrich children's literacy skills, academic achievements and mental wellbeing. Our Virtual School Library will complement existing school libraries and will ensure that children have access to the magical world of stories all year round, whether they are learning at school or at home.  We've worked with brilliant publishers and inspiring authors and illustrators to ensure that the books and activities in our Virtual School Library will support children's wellbeing through reading."
A big thank you to everyone who voted in the book genre poll. I can reveal that Light Hall`s favourite book genre is …..FANTASY!
Think imaginary lands, myths, talking animals magic and witchcraft. Well done to Chloe S in Year 7 whose name was picked at random from all the numerous entrants. A small prize will be in the post!
Good KS4 fantasy book examples are `The Lord of the Rings` and `The Hobbit` by J.R.R. Tolkien, and His Dark Materials Trilogy by Phillip Pullman.
 Good examples for KS3 fantasy books are:
`The Worst Witch` by Jill Murphy,

The Chronicles of Narnia by C.S. Lewis

Harry Potter series by J.K. Rowling